The Complete Guide to Professional Home Organizing: What it is and why you need it.
Updated: Jun 19, 2020
What exactly is professional home organizing and how can you tell if you need it?
If you're overwhelmed by the clutter in your home, look no further!
This handy guide will explain what professional organization is, how to tell if you need it and how to hire the right professional organizer for the job.
What is professional organizing?
It's hard to fully describe what it is I do as a Professional Organizer.
Essentially, professional home organization is the same as regular home organization, but with the added benefit of a trained, unbiased professional to help you sort through and dispose of your items, as well as help you with some of the heavy lifting.
Elderly folks, busy parents, and anyone else who has a big project but little time can benefit from professional organization, and that's when Clutterless Home Solutions comes in!
As professional organizers, we wear a lot of hats: project manager, heavy-lifting expert, personal therapist, emotional support, puzzle master and cheerleader!
At the heart of it, a true professional organizer is someone who wants to help people feel better in their home and make their space more efficient.
Whatever the space you're wanting to transform, we find out the results you're looking for and help you achieve that goal.
How does the process work?


The process usually starts with a short chat about the project – this is where we can get acquainted and talk about your number one goal for the space!
After our initial chat, we schedule a 15-20 minute video consultation so we can give you a rough estimate to get to the result you want. From there we set a schedule for your project.
If you're looking to declutter your space and purge, you're totally welcome to! It's your home, so we are there to help you through the process whichever way you'd like! You can be a part of the entire process from the categorization to the decluttering.
If you're looking to simply have a space organized by someone, you can sit back and relax. Aside from the occasional question, a Professional Organizer should be able to create an organized space with little input from you (if that's what you prefer).


Why hire a Professional Organizer?
We don't just help you get organized, we help you stay organized. This is one of the main benefits to hiring a professional.
Starting and stopping projects isn't effective – many of my clients tell me this is the never-ending loop they're stuck in.
That's why we help you establish an "organizational foundation".
It's one of the most important parts about getting organized and maintaining organization!
Why can't I do this with help from friends and family?
A lot of my clients mention to me that they have tried to get family members to help them through the process.
While having family or friends help can be a nice gesture, it can also bog down the process significantly – you can get caught up in nostalgia and end up getting too distracted to finish the project.
Having a professional around helps keep you on track and prevents you from falling into another never-ending clutter loop.
How can I tell if I need a professional organizer?
If any of these sound like you, you are in need of an organizer!
You've revisited the same project over and over again (never-ending clutter loop)

Short on time (and who isn't??)

Overly-nostalgic (can help you save memories without physical objects)

Physically unable (this is where the heavy lifting comes in)

You have more important things to do! (not everyone loves to spend hours in a small room color-coordinating and folding like me!)
How to find the right organizer for your project
Before you start searching for a professional organizer, you need to answer a few questions about your project.
Having answered these questions beforehand will help you have a better idea of what you're looking for and make the search more efficient!
What is the size of your project?
This totally depends on the size and state of the space, but it also depends on you!
If you're ready to declutter and get organized, it really speeds the process along.
A small project could take six hours, or an extra-large project can take multiple days!
That's why it's important to schedule a video consultation so we can get a better idea of your space.
What is your budget?
Some organizers charge by the hour, others by the project. I've found the best way to give my clients as much value as possible is to assess on a project-by-project basis.
Each person is unique and their individual tastes will differ from another.
You can expect to pay between $80 and $140 per hour for an organizer that's experienced.
If you're relatively organized, a small garage project might cost $350, while organizing an entire home can cost more than $1,500.
After you've answered these questions and have a better idea of what you're looking for, it's time to start searching!
As you look for prospective organizers, be sure to look at what they are offering, how many clients they have served, how many reviews they have and what's included in the fees.
Some organizers charge for everything individually: consultations, travel fees, additional services outside of just organizing the space. It's also important to note what's included in their hourly rate or package.
Lower rates can mean less expertise, fewer benefits included, slower progress and less value.
See how $40 an hour costs more than our services:


Questions to ask prospective organizers
What kinds of projects do you specialize in?
Most organizers are down to tackle any project, but some are better at certain tasks or projects than others.
Some organizers love going through paperwork and others like to do the detail work.
Some of the most common projects are garages, bedroom closets, pantries and downsizing.
My favorite projects are the total transformations or helping someone set up their new home.
It's amazing to see the relief and satisfaction on someone's face when they have their newly organized space.
What training/experience do you have?
Some organizers have trained in interior design, worked with chronically disorganized people, or just have had a knack for it their entire lives.
Some organizers are certified through NAPO or other organizational institutions.
However, keep in mind that if your organizer isn't a member or hasn't gone through a certification, it doesn't always mean that they won't do a phenomenal job!
Having the certification doesn't always mean they will be the right organizer for you either – it's important to choose your organizer based off of how you feel around them.
This is important because they'll be spending a lot of time in your home, looking at everything you own!
What does your typical day with a client look like? When we begin to organize a space, we take the first moments to speak with the client about how they want to space to look and feel.
From there, we get to work! The first thing you need to do is categorize everything in the space. This usually takes the most time.
Before we organize the items back into the room, we usually have the client go through and declutter for a bit during this stage.
It saves time to get some of the items out of the way before they're organized into bins and onto the shelves.
After we've done some purging, we organize the space! This part depends on what you're working with.
Luckily! We will bring supplies to make this easier. This is something you want to look for in an organizer.
We try our best not to give you homework, but depending on your timeline and goals for the project, there are sometimes little things for you to do.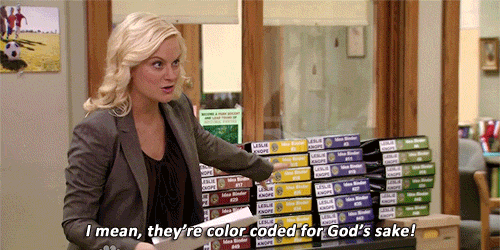 Do you offer free consultations?
Yes! The consultation is free! We set up a video consultation because it's the best way to value your time and assess the space in about 10-15 minutes.
Can you provide me with a written contract?
Written contracts are not common in this business, but it's reasonable to ask for at least an email that spells out what the organizer is able to offer you, and what they won't be able to do.
Do you have references/testimonials?
It's a good idea to look over the testimonials past clients have left for the organizer.
This way, you're able to assess who will best fit your needs.
It's also a great way to get a better sense of your space – ask for the names and numbers of clients who've had projects similar to yours.
This is a good way to chat with real clients who've had real experiences with that you're looking for.
Clutterless Home Solutions LLC was created to provide these services to not only help people maintain their homes, but to decrease their stress levels, enable them to spend more quality time with their family or just simply to free up your mind to be able to focus on the things that are truly important to you.
Happy Organizing!